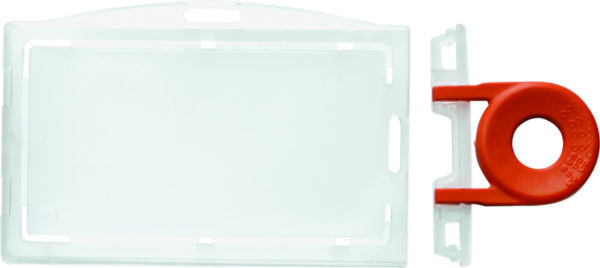 CARDHOLDER SOLID SECURITY-KEY
Excellent quality 2-card slot card with card lock key, Polycarbonate, antivandal, landscape and portrait fit, bull dog clip RITTER, not included key, Badge Holder, 1840-6610
Price:
2,40€
VAT 24%: 0,58€
Final Price: 2,98€
Excellent quality 2-card slot card with card lock key, Polycarbonate, antivandal, landscape and portrait fit, bull dog clip RITTER, not included key, Badge Holder, 1840-6610
There are usually two kinds of material to produce plastic card, PVC and ABS. PVC is most widely used material, PVC is the abbreviation of PolyvinylChloride, it is one of plastic adornment materials, the main raw material is polyvinyl chloride resin which have added anti-aging agent and modification agent through mixing rubber, rolling, vacuum to produce. ...
Quality pretensioner for lapel lighter card, reinforced strap, diameter 32mm, cord length 762mm, color variety, Badge Reel, 2120-4501
Company: ARION PLUS...