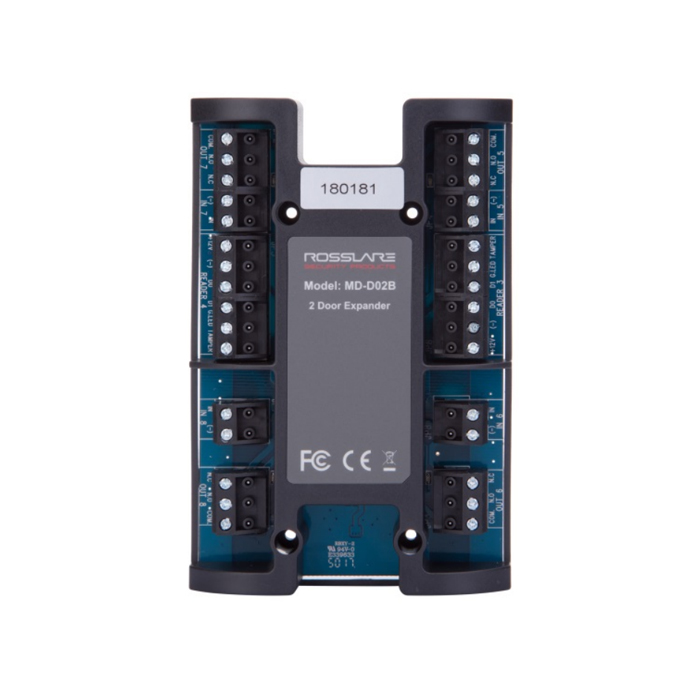 4 DOOR ACCESS CONTROL EXPANDER MD-D02B
The expansion board adds an additional 2 Wiegand reader ports (supports keypads & RFID and Biometric) , 4 relay outputs (5 Amp 30V NO/NC FormC) and 4 supervised inputs with EOL to the access control panel.
As a result, an access control panel with an MD-D02B expansion can support a total of four readers and four door panels. In addition, it is possible to add any keypad or biometric reader that supports the Wiegand or Clock & Data transmission formats.
Electrical Characteristics

Input Voltage
12 VDC Input Current (not including attached devices)

Standby:
30 mA

Maximum:
190 mA

Number of Reader Ports
2
Number of Inputs
4

Number of Outputs
4

Output Relays
5 A with N.O., N.C., and COM contacts FormC relays

Inputs Voltage
5 VDC maximum voltage

MD-D02B

(849.78 kb)
Exceptional receiver quality expandable up to 4 channels, with 1 remote control channel, 12V. CARDIN ELETTRONICA...