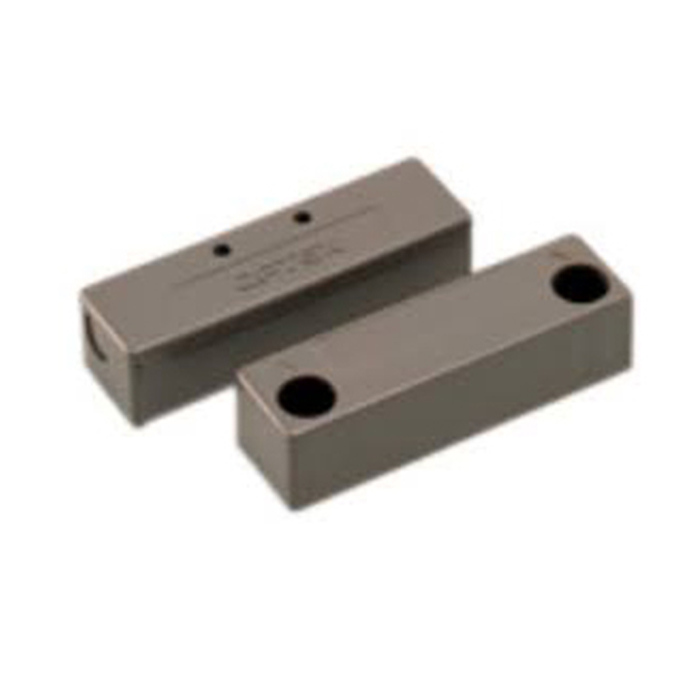 MAGNETIC CONTACT WITH COVER - OPTEX MC-11 W/B
Extremely reliable magnetic contact with white and brown cap with opening 1 (32mm), OPTEX, MC-11 W / B
Price:
2,00€
VAT 24%: 0,48€
Final Price: 2,48€
Extremely reliable magnetic contact with white and brown cap with opening 1 (32mm), OPTEX, MC-11 W / B
Reliable outdoor and indoor Beam, 100 meters outdoor range, 44mA transceiver power consumption, 11-26VDC and operating temperature -25 + 55 ° C, includes kit for wall or column mounting and shade (42.7mm support column diameter required) ), dimensions U * π * β: 20,1 × 7,2 × 7,5 cm. ALEPH, MY-100....
It is a sophisticated security system panel and uses state-of-the-art technology, security, fire detection and environmental detection at low cost. It is a versatile system that combines ease of placement and use, making it ideal for small homes and shops....
Reliable 16-zone LED keypad, illuminated keys and flap. Vertical support. Maximum consumption 110mA. Dimensions: Π7.6 x Υ14.5 x Β3cm....